Today I thought I would share with you some of my favorite Harry Potter wearables from etsy.
These shoes from Glass & Slipper are custom made with whatever design you want on a white shoe. amazing graphics and my dream is to own a pair.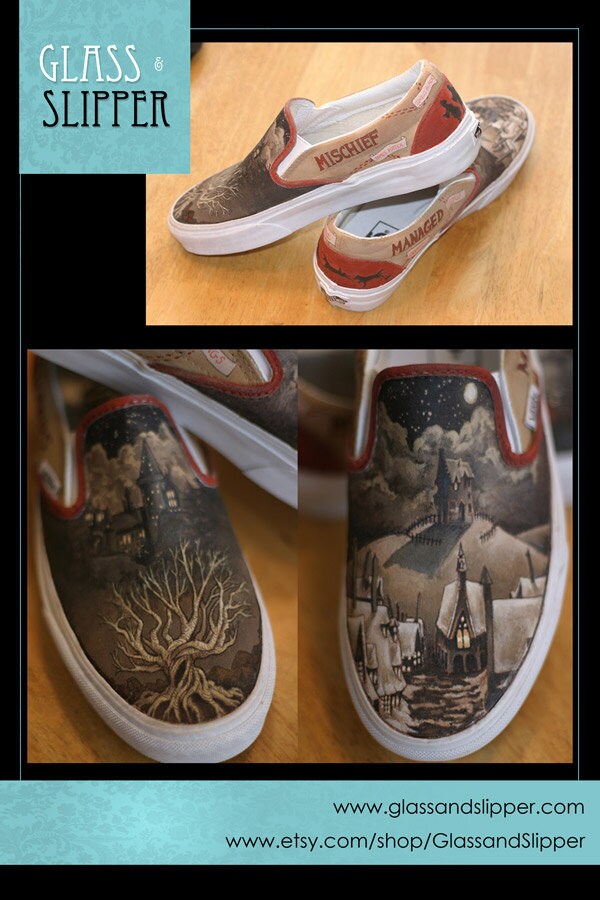 This Deathly Hallows tank-top from dresslikeaunicorn is incredibly cute and could be worn in many different ways including as a dress with tights or under a plaid I am wishing it came in other colors though since me and white do not get along.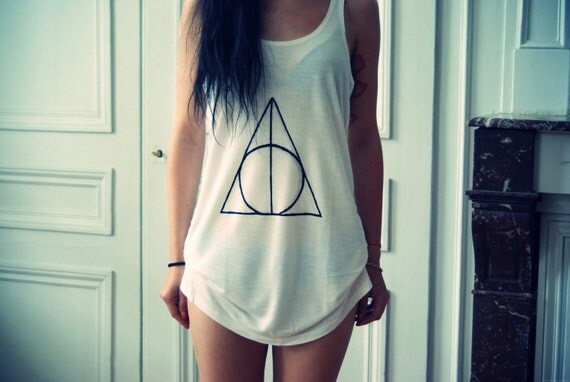 These incredible earrings from gabbylonglegs are just too adorable not to mention, they remind me a bit of plastic 90's hair barrettes, which definitely fits in the time period that these photos of Ron & Hermione are from.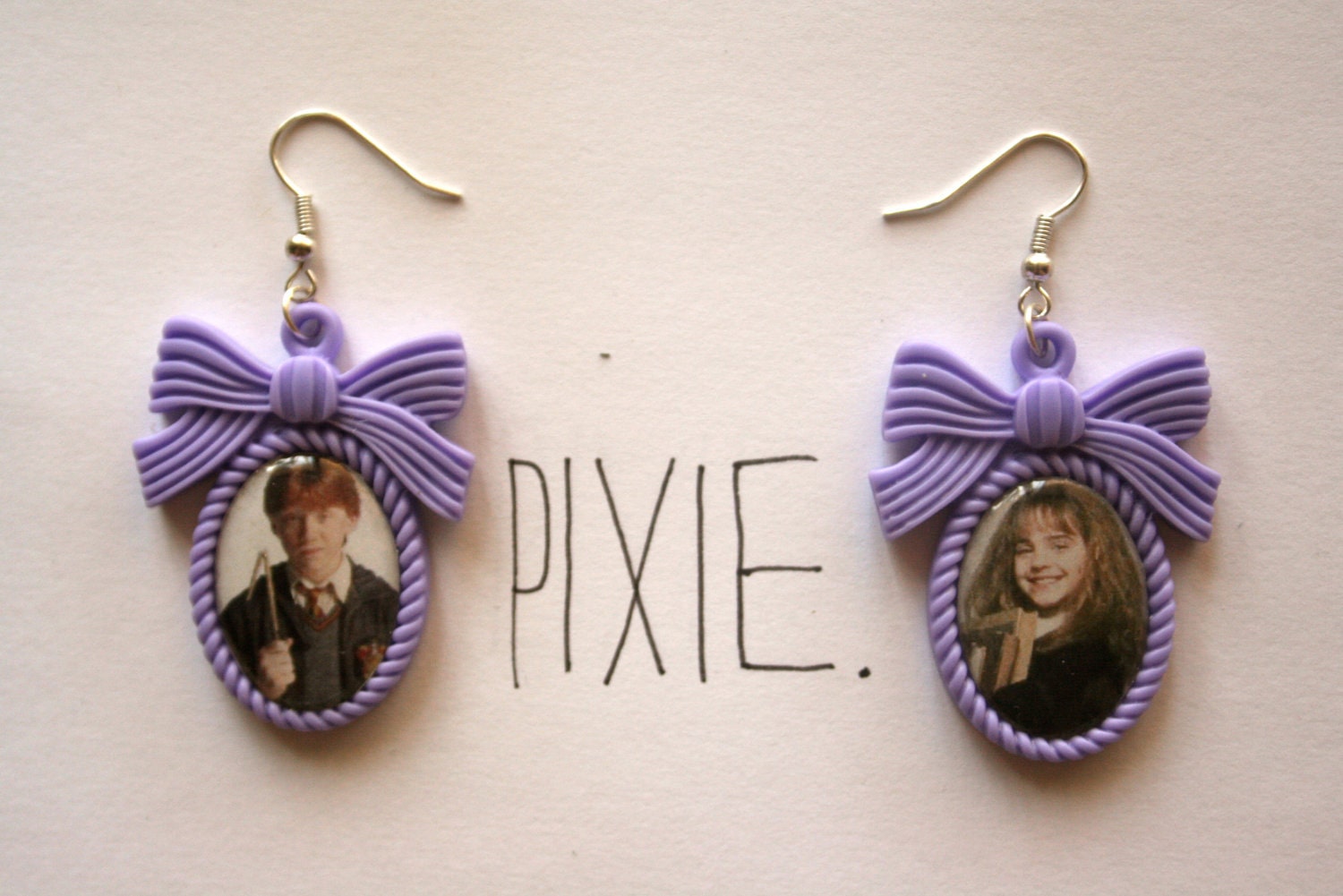 So go now and check out these amazing shops and if you buy anything let them know I sent you